Corporate Services New Delhi
Corporate Services New Delhi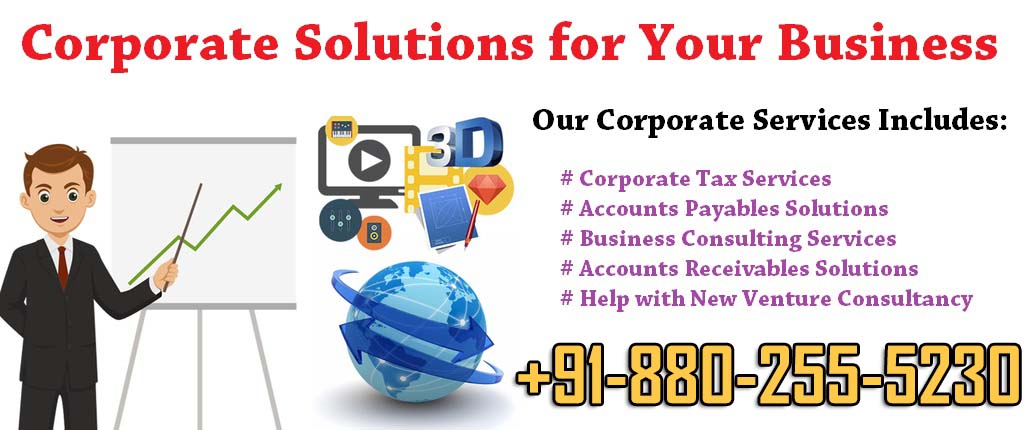 Corporate Service Providers New Delhi
An entity that carries on company's administration business is called as a Corporate Service Provider ("CSP"). Usually the CSP is either a company secretary, corporate director or officer performing the duties of secretary by whatever name called of a company (their client), they do not require a form of authority for income tax purposes to act on that company's behalf and can therefore sign and submit an income tax return for that company.

If a CSP does not have authority to submit a company's income tax return, they will need to register as an accountant and submit a form of authority to act as accountant for that company.

Corporate Service Providers in New Delhi offer valuable industry experience to the clients by offering those corporate services, corporate solutions and an insight on management techniques. Our consolidated management consultant service and management consultancy service enable our clients to handle their business operations efficiently.

The Corporate Service Providers brings further improvements in the profitability and effectiveness of client's business with effective consultation. The team of Corporate Solution Providers in New Delhi has many efficient professionals who will guide and help the clients in the sphere which is most critical in the success of any organization.
The Corporate Service Providers In New Delhi Provide The Following Solutions Under This Category:
Corporate Tax Services
Accounts receivable & payables solutions
Business Consulting Services
We help in New Venture Consultancy and Project
Corporate Service Providers in New Delhi provide wide range of corporate solutions that are designed to make easier specific business operations for the corporate clients. Further the corporate solutions also help in the efficient management of financial supply chain as well as help in enhancing the performance of cash, liquidity, & working capital.
Corporate Service Providers in New Delhi have designed services to assists clients to achieve their strategic goals or opportunities. We also identify regulatory compliance area, taxation matter and other statutory provisions to be looked into.
The Delhi Corporate Services in depth process knowledge involved in corporate sector allows us to provide the clients with highly effective services. Corporate Services meet the exact business objectives as desired by the clients with the help and support of experienced industry professionals which are as follows:
Focused business approach
Committed working towards achieving desired business goals of the clients
A wide range of structured investment solutions that are tailored to meet specific business requirements
Expert advice & solutions across a range of financing needs
Comprehensive range of solutions that are designed to reduce the risks facing the organization
Financial solutions for supporting all kinds of trade
Corporate Service Providers in New Delhi also help enterprises to restructure organizations horizontally and vertically and help them to become healthy and viable ventures. It's a dream come true to turn their business idea into reality and achieve their business vision right from start up to scaling up and being global, we are here to make it TRUE for you.
Since its inception, the New Delhi Corporate Service Providers has established a reputation for itself as a quality service provider. We focus on quality and aim to achieve total client satisfaction for the services assigned to us.
TThe New Delhi Corporate Service Providers provide expert services that address all aspects relevant to a business right from conceptualization to implementation and continuance. Recognizing the needs of globally focused businesses as varied, requiring not merely solutions, but complete guidance and advisory services. In accordance, our areas of expertise are growing continually, enabling us to provide our clients with complete solutions.
Call us or contact us through email now for a free consultation.